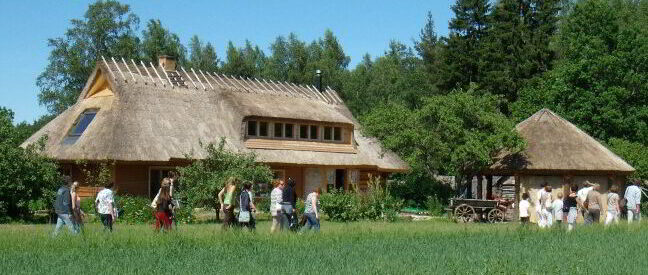 Handmade Soaps Cottage Industry
Open to visitors
Soap making workshops*
Gift shop & garden café

Welcome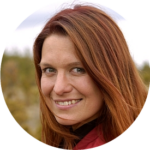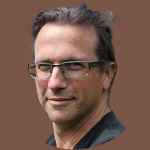 Established in 2004, GoodKaarma is a friendly family business based in Saaremaa, making soaps, body care, bath & sauna products. We make products under our own brand name and also custom labelled for other companies (read more here). Our organic "soap farm" is a popular tourism attraction in the summer. Groups are welcome (see the section for Groups below).
Visiting Saaremaa?
Public feedback on TripAdvisor has put GoodKaarma in the top Saaremaa tourism attractions for many years. Thank you so much! We believe our popularity is because we simply do our best to make great products, and to provide an authentic, warm, personal experience for our visitors to feel welcome. We are a small family business (not a factory) & we are grateful for all the visitors who brave our bumpy village road & visit our little farmhouse.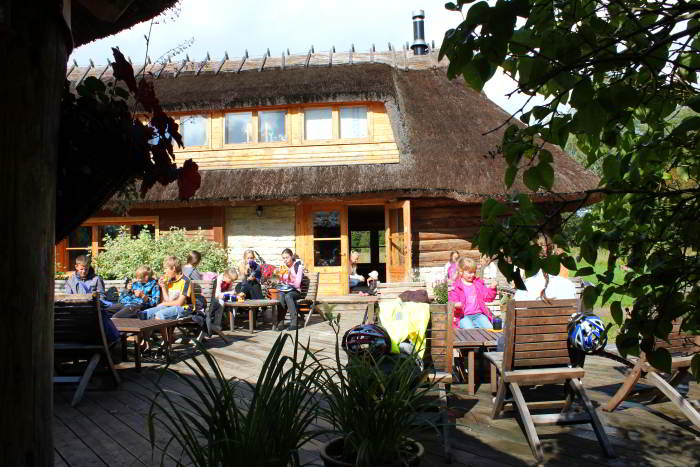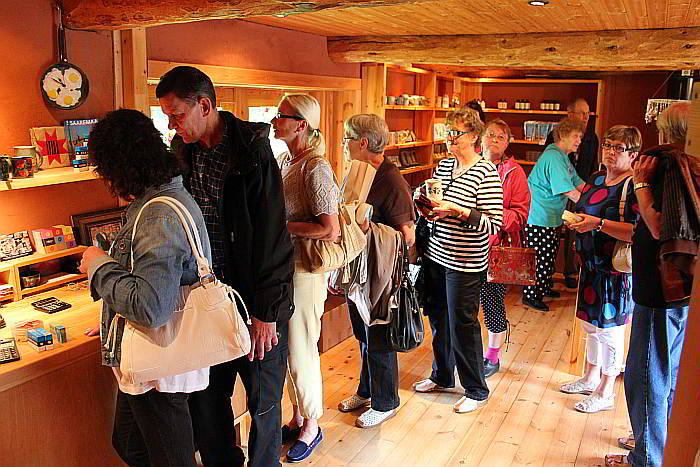 Open times
24 June – 13 August 2023: Open every day 10.00 – 18.00
Other dates/times by agreement
Entrance is free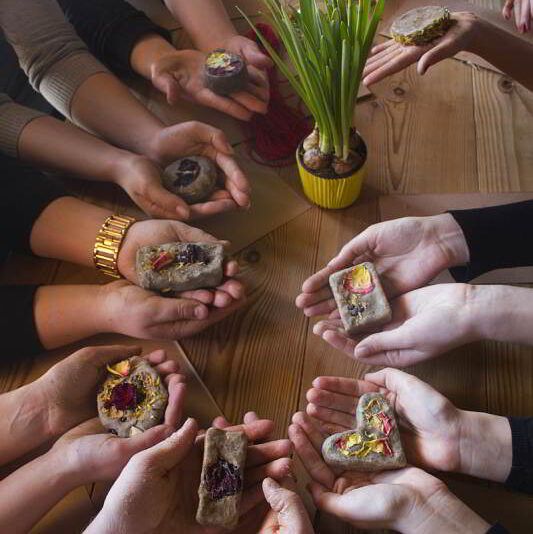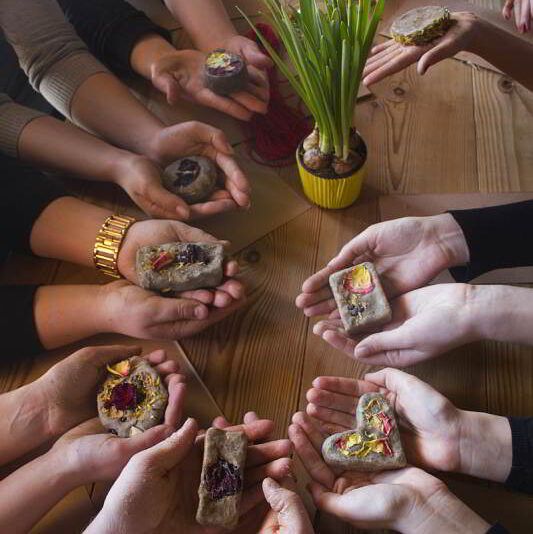 Soap making workshops
Over the years we have taught many people about soap making. Come and share the fun in our friendly farmhouse kitchen.
5 persons minimum per workshop (or € equivalent if less than 5 persons). N.B. We often create a workshop group by putting interested people together, please contact us to coordinate this.
All workshops must be booked in advance, thanks.
A. Cold Process Soap Making
Introductory demonstration workshop in the cold process soap making technique. This is the method we use to make GoodKaarma soaps. See behind the scenes of our organic soap cottage industry. Adult/child 20€, duration 90 mins. N.B. This is an info-packed demo & not hands-on due to caustic chemicals. Choose this demo if you want to learn how to make cold process soaps from scratch.
B. Soap Rebatching
Hands-on workshop, get creative! Ideal for kids of all ages! Rebatching involves reworking some ready-made soap into a lovely new soap. Make your own unique soap with your choice of essential oils & botanicals, and take the soap home with you. Learn lots about soaps along the way. No chemicals involved, so it is safe and fun for both kids and adults. Adult/Child 15€ (price includes your take-home soap), duration 75 mins.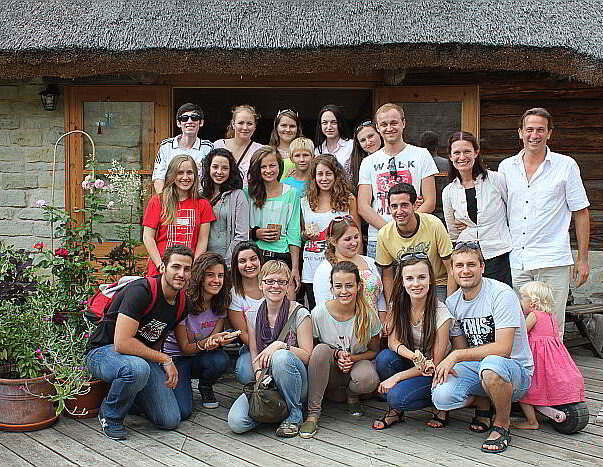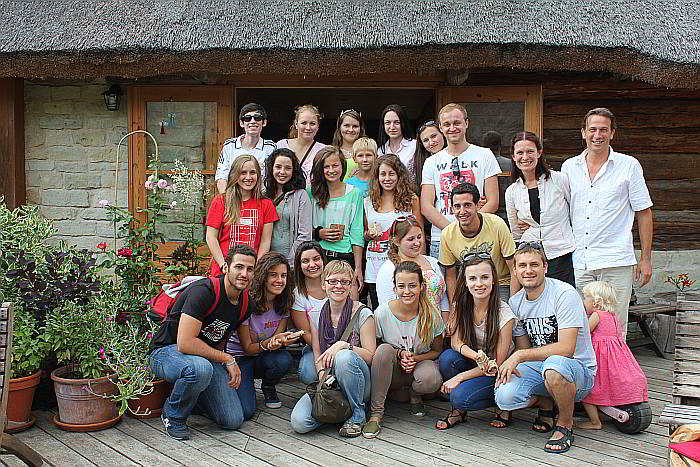 Groups
We have welcomed groups at GoodKaarma every summer since 2005.
A short tour and presentation on our history and soap making process are included for free.
The GoodKaarma "soap farm" is ideal to include in your itinerary, being situated close to other popular Saaremaa attractions such as Kaarma Church & Hillfort, Kaali Meteorite Crater, & Kiratsi village's Saksa Pood ice cream makers. We are a short distance from road nr 79 which is a common route to the Angla windmills & Panga cliffs. Please always book your group visit in advance, thanks.
It is possible to arrange catering for your group, normally it's something simple like coffee & cake, a soup, a smoked fish plate, or quiche & salad. Please contact us in advance to arrange food for your group.
See the map below for directions.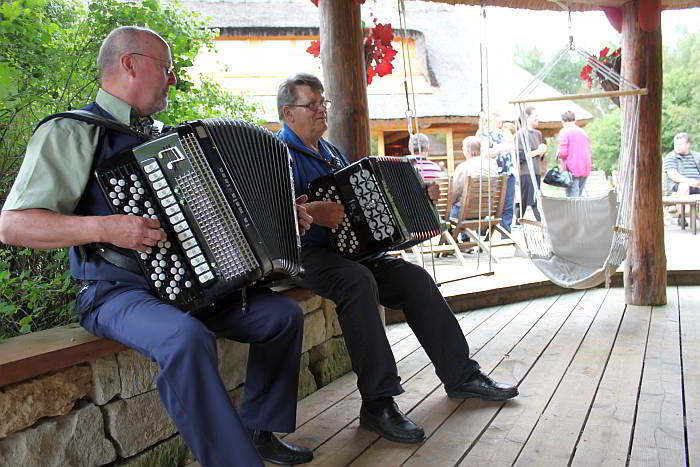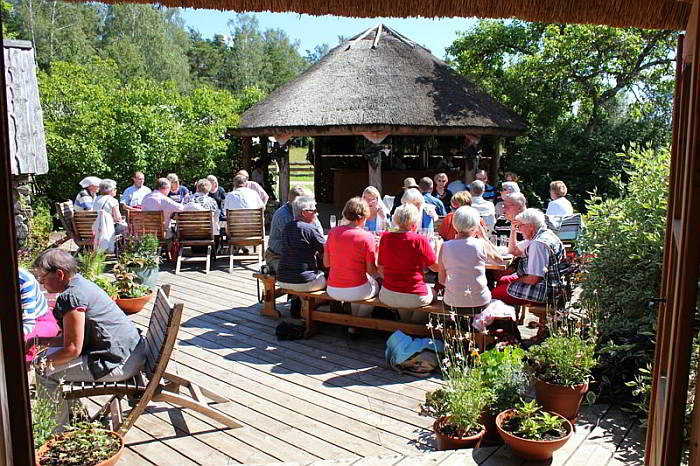 Garden cafe
Our terrace cafe sits in the garden (see photo galleries). It's great place to relax & enjoy the pleasant atmosphere at GoodKaarma. There's a range of teas & coffee, beers, wines, soft drinks, etc.
We offer catering for groups, e.g. coffee & cake, or soup, smoked fish plate, quiche & salad, or similar light meal.
Please contact us in advance to arrange food.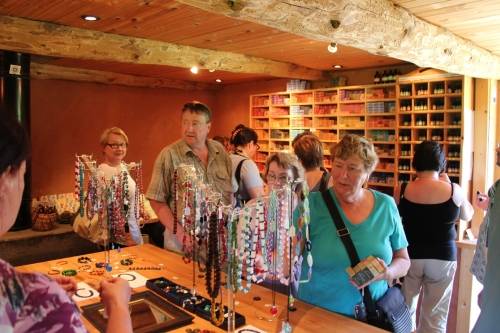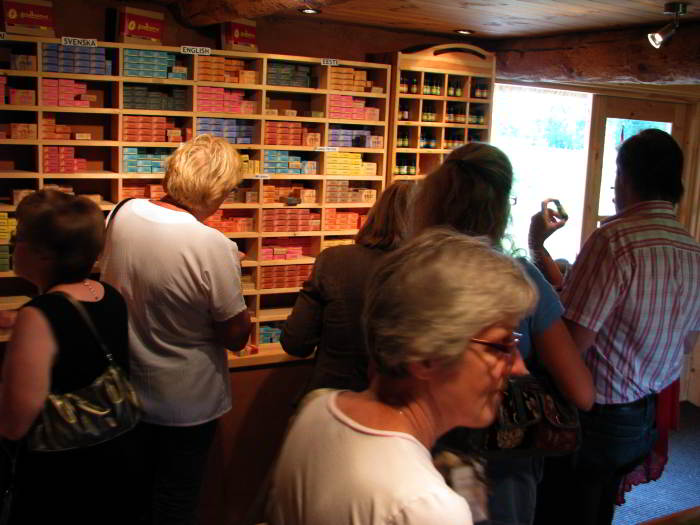 Gift shop
In our gift shop you can find a selection of our soaps, essential oils, scrubs, and the other products we make ourselves.
We also sell teas, honey, mustards, a variety of ceramics, original numbered wood-block prints, unique art & craft gift items, and more.
Special offers are available on GoodKaarma products when you purchase directly from our farmhouse gift shop.
Credit and debit cards are accepted.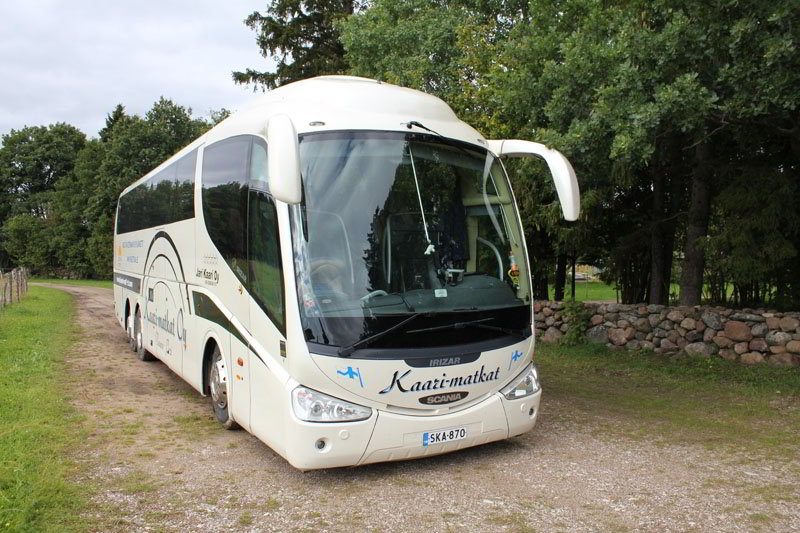 Map / Directions
GoodKaarma, Kuke küla, Saaremaa
58.365307, 22.563827
58°21'55.4″N 22°33'49.4″E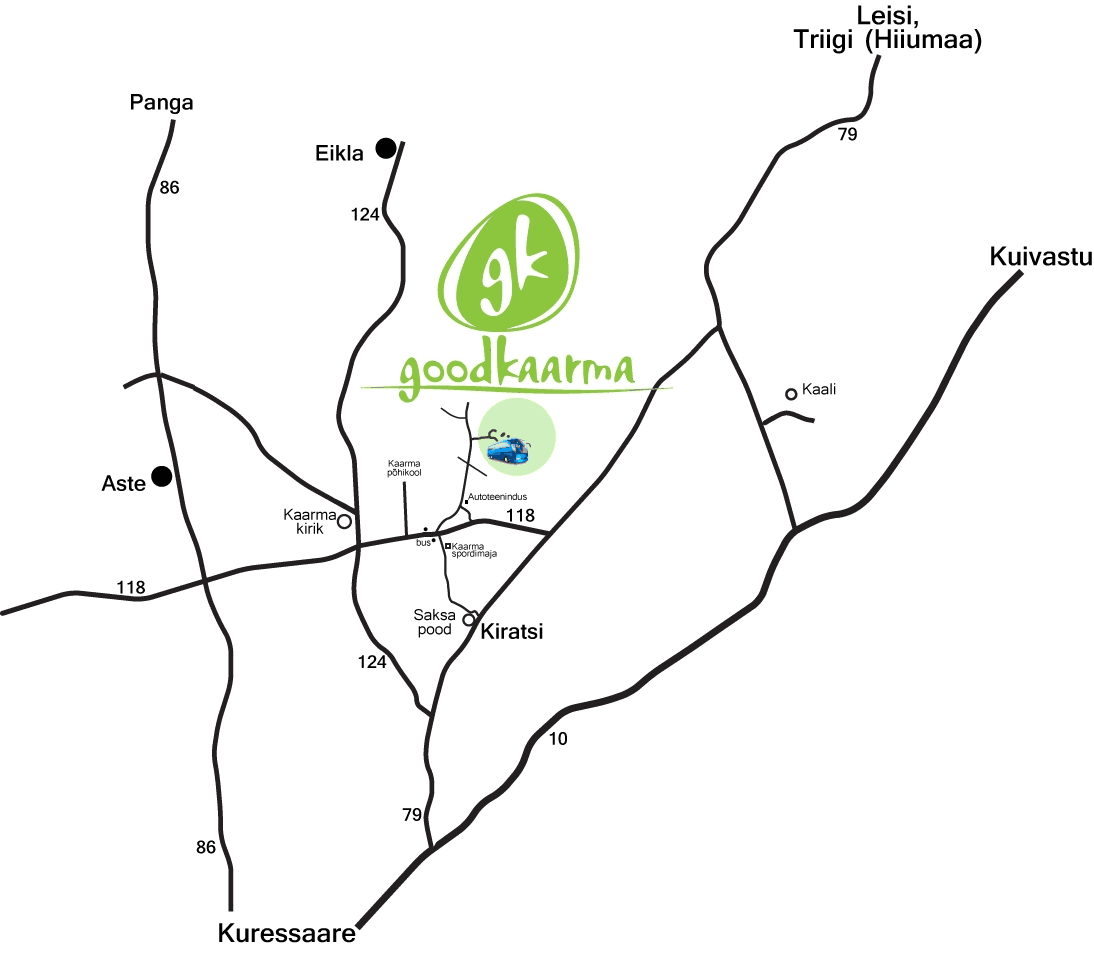 Gallery